New Brunswick Mason Charities
and Housing Company Ltd.
Masons acting in the interest of New Brunswick Children and Seniors
N.B. Masonic Charities & Housing Company Ltd.
P.O. Box 6442 Saint John, N.B. E2L 4R8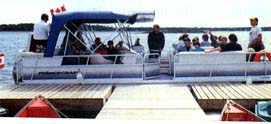 CANADIAN DEAF, BLIND AND RUBELLA ASSOCIATION NEW BRUNSWICK
New Brunswick Masonic Charities and Housing Company Ltd., since 1994 have sponsored two children to attend the Deafblind Rubella Summer Camp, held annually in the Richibucto area.
At this camp the children are accompanied by their intervenors, they are provided with recreational opportunities to assist them in breaking the isolation barriers caused by their affliction. The camp is designed to be a tactile camp, so participants can enjoy many activities while at the same time improving their physical and emotional well being.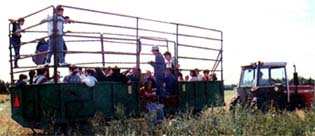 The Masons of New Brunswick and children of Camp Goodtime and the Deaf Blind Rubella Camp thank you for your generosity and support. NB Masonic Charities & Housing Company Ltd. is a public foundation and registered charity since 1987.
Back to New Brunswick Mason Charities and Housing Company Ltd.
---
Questions or comments:

Bro. William (Bill) Millett
You are visitor
in New Brunswick