New Brunswick Mason Charities
and Housing Company Ltd.
Masons acting in the interest of New Brunswick Children and Seniors
N.B. Masonic Charities & Housing Company Ltd.
P.O. Box 6442 Saint John, N.B. E2L 4R8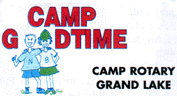 CAMP GOODTIME NB
Masonic Charities and Housing Company Ltd., made its first contribution to a Camp Goodtime in 1989. The Canadian Cancer Society was hosting a camp for Maritime children living with cancer in Yarmouth Nova Scotia. By 1991 contributions had increased and consideration was given to operating a New Brunswick Camp Goodtime, meeting the needs of children living with cancer in this province.

The first New Brunswick Camps, were held at the YM/YWCA Camp Glenburn on the Belleisle in Kings County. In 1998 the week long camp was relocated to Camp Rotary on Grand Lake. A camp that is specifically designed for those children with specialized needs. A full range of camp activities with qualified counsellors, and Canadian Cancer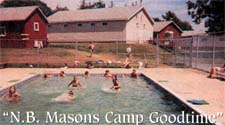 Society medical team of oncology nurses and physicians.
Camp Goodtime is a camping experience suitable to the needs of children between the ages of 7-13, with a history of cancer.
The children referred to the Cancer Society by their physician come to the camp for a week long schedule of activities, geared to their capabilities. Without regard to their families financial circumstances.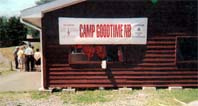 Since the first Camp Goodtime, New Brunswick Masons have contributed over $100,000.00 to fund this project covering the rental of camp facilities and total registration fees.
The Masons of New Brunswick and children of Camp Goodtime and the Deaf Blind Rubella Camp thank you for your generosity and support. NB Masonic Charities & Housing Company Ltd. is a public foundation and registered charity since 1987.
Back to New Brunswick Mason Charities and Housing Company Ltd.
---
Questions or comments:

Bro. William (Bill) Millett
You are visitor
in New Brunswick